Grounds Screws have been around for a while and are really a bit of an undiscovered technology. Discover how they can help you out.
Ground Screws provide you the foundation you are after but with a quick and easy installation, along with the anchoring characteristics that you need and the ability to quickly self level.
No need for concrete deliveries and the ability to install in remote areas!
Tasmanian Ground Screws can provide independent engineer reports, load ratings and site testing documents.
Check out our Technical Resources page to give you the knowledge to trust these products.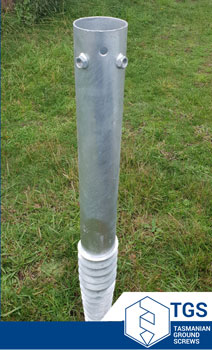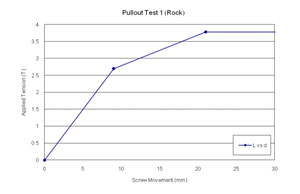 Strength
Don't take our word for it request the Engineers report for this fantastically versatile product we promote and distribute for Krinner
The Krinner Ground Screw's maximum pullout capacity is limited by the ultimate tension capacity of the screw in tension, which is an amazing 18.8T for a 76 dia. x 3.6mm screw.